ONE of the biggest art events the Douglas Shire has ever seen will highlight the region's environmental significance when it takes place next month.
The Call of the Running Tide will feature environmental sculptures, multimedia projections, artist performances and environmental organisation information stalls at key locations in Mossman and Port Douglas from September 20 this year.
The free event, which received grant funding through the Regional Arts Development Fund, Regional Arts Services Network and the Community Gambling Fund, provides local artists with a new, creative way to respond to the unique beauty of the Great Barrier Reef, Daintree Rainforest and broader Douglas Shire region.
Artists are also responding to current local and global threats such as global warming and marine plastic.
Event curator Jill Chism said Call of the Running Tide continues the region's significant history of environmental activism.
"The inaugural event will engage local communities and visitors and aims to build and encourage environmental awareness," she said.
"Call of the Running Tide is a high quality curated event leaving viewers inspired and challenged while contemplating how they can make a difference.
"We anticipate 5,000 local and regional Queenslanders, interstate and international visitors will attend Call of the Running Tide.
"So we invite our community to feel proud of this event, to be involved and to share the experience with others."
Call of the Running Tide will take place September 20 to 29 this year.
Environmental sculptures will be exhibited at the start and finish of the new Flagstaff Hill Walking Trail, along the coastal edge of Rex Smeal Park and in and around the Port Douglas Community Centre.
Multimedia works will be projected at outdoor locations in Macrossan Street and on the Sugar Wharf.
Smaller, more delicate sculptures and multimedia art will be displayed in the Port Douglas Community Centre.
Environmental groups will have stalls and share information at the Community Centre. As part of Call of the Running Tide, Bamboo Connect will feature in the Mossman Hall.
An exciting art, music and performance project, called Colour My Song, will feature about 150 performers and run alongside the event, complementing artworks and event themes.
Terry Johnston is the director of the locally generated performance components.
Douglas Shire Council Mayor Julia Leu said the Call of the Running Tide event would give artists an opportunity to show case and further develop their environmental art practice.
"Council is absolutely thrilled to support this fantastic event to provide a public platform 28 professional and emerging artists, as well as the 150 local performers," she said.
"Our grant programs, through RADF, Community Support and Events programs, were instrumental in making this event happen."
The event is currently seeking approximately 30 volunteers who will help with setting up and de-mounting artworks, offer information about artworks and assist the public with experiencing Call of the Running Tide.
If you are interested in being a volunteer, please contact Rosey Cummings.
The Regional Arts Development Fund is a State and Local Government partnership between Douglas Shire Council and Arts Queensland to support local arts and culture in the region.
The Call of the Running Tide received funding and in-kind support from
Council to showcase this signature event to the region.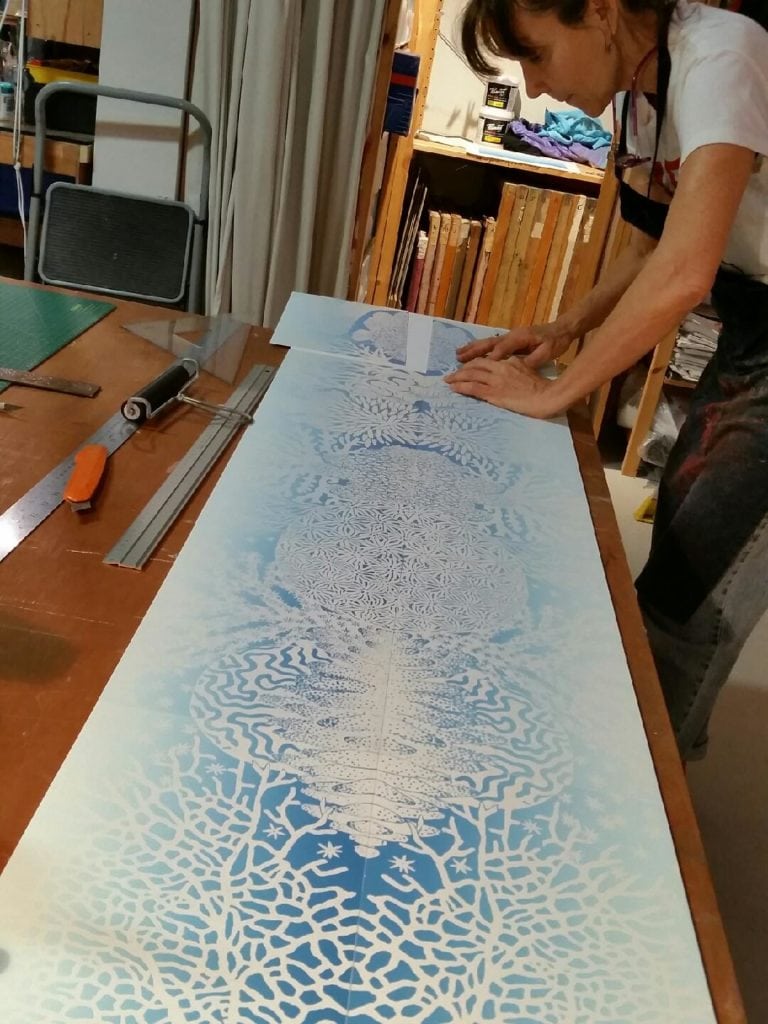 Call of the Running Tide is curated by Jill Chism, a local experienced and nationally-recognized artist who is supporting artists to produce quality artworks with thematic consistency.
The event is strongly supported by Douglas Shire Council, Arts Queensland, Regional Arts Services Network, Kick Arts, Regional Arts Development Fund, The Community Gambling Fund and local environmental and tourism organizations including Tangaroa Blue, Rainforest Rescue, Great Barrier Reef Legacy, Straw no More, Douglas Shire Sustainability Group, Low Isles Preservation Society and Tourism Port Douglas and Daintree.