The Daintree Ferry will start running on the cables an hour earlier than usual under a six-month trial to start next year.
Douglas Shire Council today resolved to trial a 5am start to ferry operations to make it easier for residents to get to work and attend weekend markets.
The trial will start on January 2 next year.
It comes after Council held public round-table discussions in Cow Bay and Cape Tribulation as part of the Daintree River Ferry Contract Renewal project last month.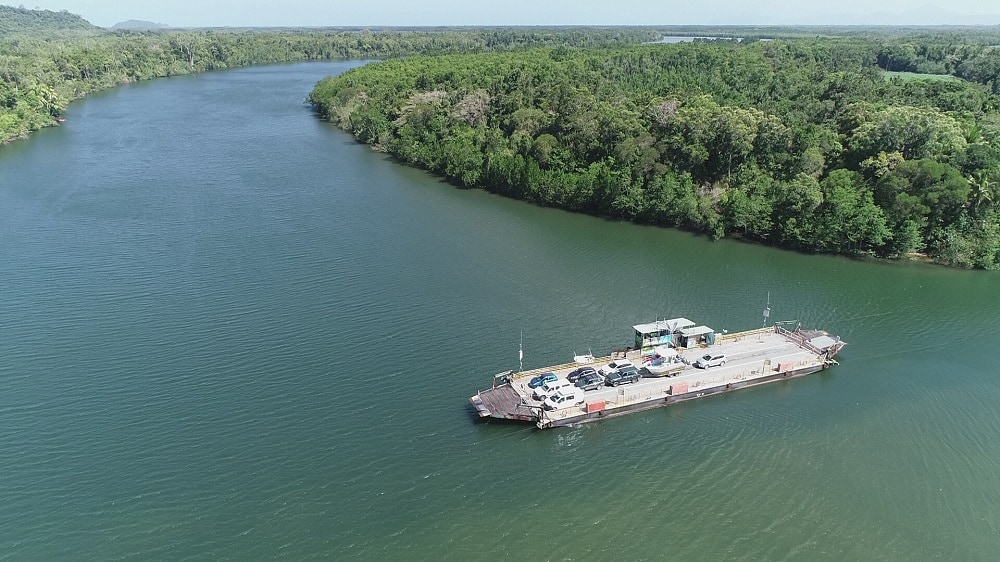 Douglas Shire Mayor Julia Leu said the operational improvement was a key suggestion that Council was keen trial.
"Council has listened to the community and want to see how important an earlier start is to businesses and residents in the area," she said.
"For example, we have many Douglas tradies who want to cross the river early to get to the work site and market stall holders who would like to get to Mossman or Port Douglas earlier on weekends.
"Council will review the trial towards the end to determine whether there is justification to formally change the hours of operation on permanent basis."
Some businesses also believed an earlier start time would provide tourists with more flexibility when travelling north of the Daintree River.
The Daintree Ferry has traditionally operated from 6am to midnight.
The trial will run until June 30, 2019.
"Council staff are still collating and analysing feedback received through our community consultation for the contract renewal and will be making these public soon," Mayor Leu said.
"We will continue to look at ways to improve the current level of service until the new contract is awarded."
The Daintree Ferry has also extended operating hours from 7.30am to 5pm on Christmas Day.
This is an additional four hours compared to previous years.
"I would like to particularly thank the ferry contractors for their excellent work and high level of service they continue to provide the community," Mayor Leu said.
The priority lane will be operating from 27 December 2018 through to and including 2 January 2019