A STRONG group of Eastern Kuku Yalanji women and the profound impact they have had on Douglas Shire will be recognised during 2018 NAIDOC Week celebrations next week.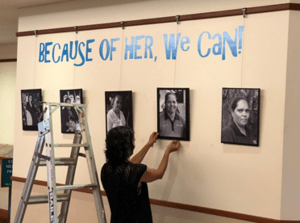 Yalanji women Larissa Walker and Sheryl Burchill and Douglas Shire Council have teamed up to set up the "Because of Her, We Can" exhibition in Council's Administration foyer in Mossman.
The photographic exhibition features 24 pictures representing the region's different family groups. Mossman Library also has an exhibition by Kuku Yalanji women artists on display.
Douglas Shire Mayor Julia Leu said the Shire was rich with inspiring Indigenous women who were role models for everyone.
"Their contributions are not only recognised in their own communities, but across Douglas Shire and the Far North,' she said.
"We are so lucky to have these amazing women in our region and it is important everyone takes time to appreciate their valuable contribution.
"This is fantastic opportunity for everyone to learn about our local indigenous culture and celebrate their achievements."

Janbal Gallery artist Brian "Binna" Swindley has installed public artwork, which will be unveiled on Johnston Rd in Mossman on Monday. The 2018 NAIDOC Week schedule features other exciting events such as a baby show, rainforest markets and singer Rochelle Pitt performing at the Mossman Gorge Centre and open day BBQ at Jabalbina on Sawmill Road.
The week will open with a flag raising ceremony outside Douglas Shire Council building on Front Street on 10am next week. A street parade will conclude NAIDOC Week celebrations on Friday.
The theme for 2018 NAIDOC Week is to recognise the "invaluable contributions that Aboriginal and Torres Strait Islander women have made – and continue to make – to our communities, our families, our rich history and our nation."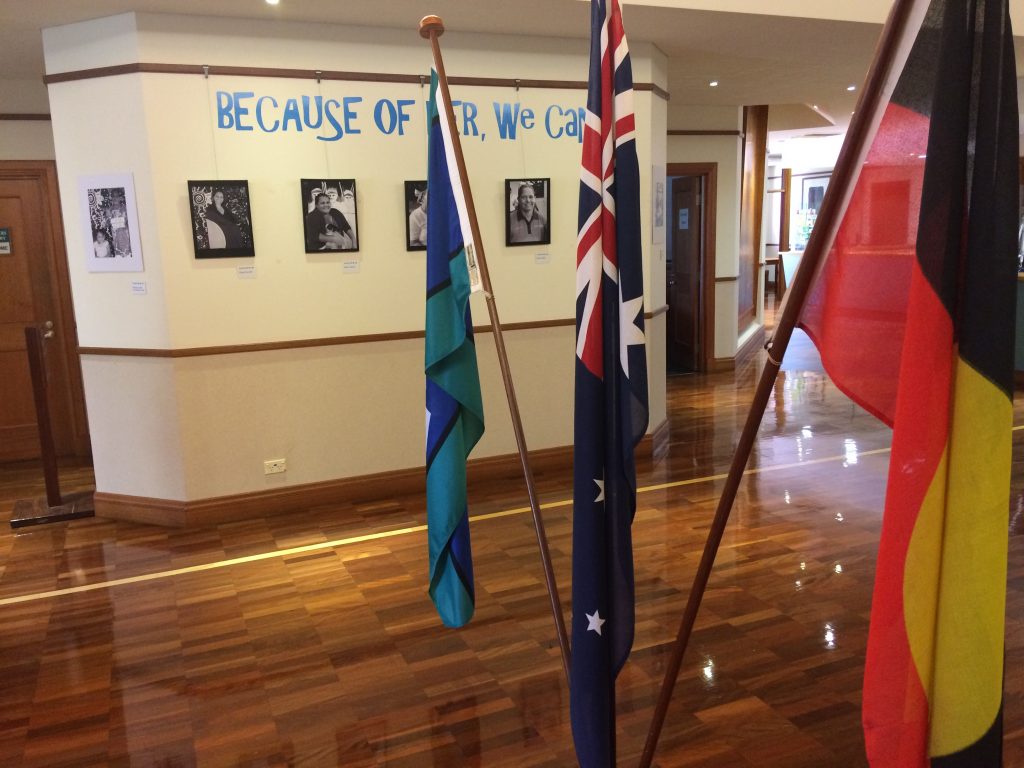 DOUGLAS NAIDOC WEEK 2018
MONDAY 16 JULY
10am: Flag Raising Ceremony – Douglas Shire Council, Front Street, Mossman.
11.30am: Unveiling of Public Artwork, Johnson Road
TUESDAY 17 JULY
10am: Elders Lunch, Mount Kooyong Nursing Home
10.30am: Mossman Baby Show – Good Start Early Learning, Johnston Road, Mossman.
WEDNESDAY 18 JULY
10am – 4pm: Rainforest Markets and Entertainment by singer Rochelle Pitt, Mossman Gorge Centre
THURSDAY 19 JULY
10am – 3pm: Open Day BBQ, Jabalbina, 15 Sawmill Road, Mossman
FRIDAY 20 JULY
10am – 1pm: Street Parade and Indoor Sports Centre
MINOR TRAFFIC DISRUPTION
Mossman – 10:15am to 11:00am – Friday 20 July 2018 south bound lane from Mossman Street, Mossman to Mossman Indoor Sports Centre.
The NAIDOC parade will start at the Raintrees Park and Mossman Street, move south-bound along Front Street to Mossman Indoor Sports Centre where the NAIDOC Gathering will be held.
A police escort will lead the parade with officers from Mossman Police Services and FNQ Traffic Control directing motorists around the Parade.
The NAIDOC Parade is expected to take approximately 45 minutes with minor delays expected.
This minor traffic disruption is necessary to provide for the safety of all participants in the annual NAIDOC Parade.