AN INDIGENOUS sculpture that aims to educate young generations about harvesting bush foods in Douglas Shire rainforests will be unveiled in Mossman next week.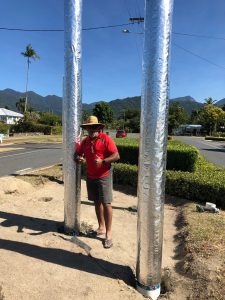 Janbal Gallery artist Brian "Binna" Swindley is the creative mind behind the artwork, called 'Dreaming Of The Oldest Rainforest Bush Foods', which features 12 poles wrapped in vinyl designs taken from his paintings of bush tukka. The public art is located on Johnston Road near the Goodstart Early Learning Centre.
Douglas Shire Council Mayor Julia Leu said the sculpture was culturally significant.
"This is about telling our very important Indigenous stories," she said.
"It is truly special that we can celebrate our rich Indigenous culture through public art, educate people and reinvigorate the region."
"This Council is committed to empowering local artists and driving a public art injection across the Shire."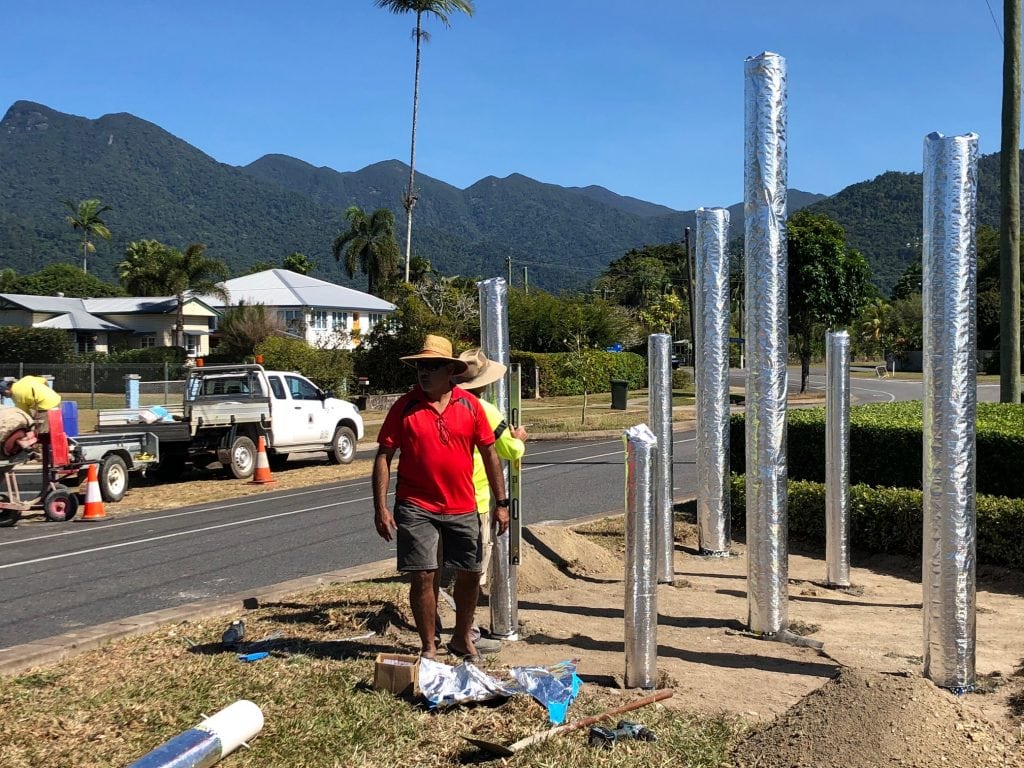 Each pole represents bama from different generations coming together to share mayi (food) and teach the new generations how to gather and harvest bush foods.
This artwork will be unveiled on the first day of NAIDOC 2018 Celebrations.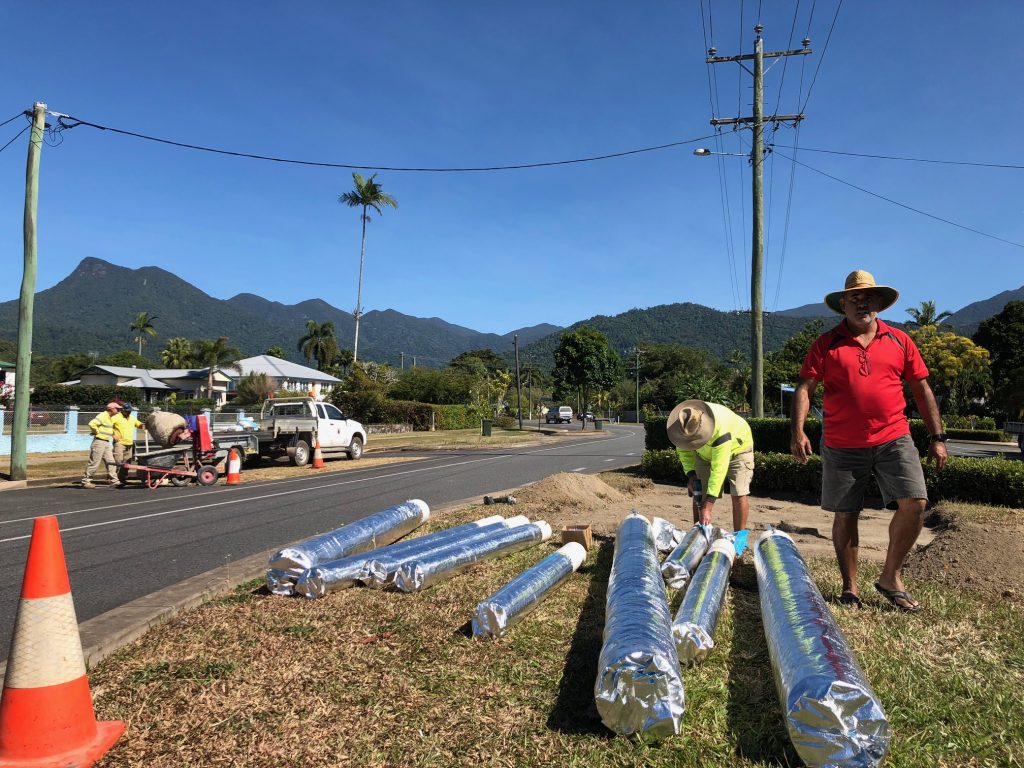 This sculpture is a collaboration between Douglas Shire Council, Queensland Government and Janbal Gallery using funds from the Regional Arts Development Fund (RADF).
Eight local arts projects in the Douglas Shire have been received more than $37,000 in funding through RADF in 2018.
These grant recipients will be recognised before the next Ordinary Council Meeting on Tuesday, July 24.
"I am absolutely delighted by the exciting array of art projects that range from professional development projects to heritage preservation," Mayor Leu said.
"The high quality and unique diversity of our local arts community is a constant source of amazement that I am very proud of."