A PATCH of weeds made way for more than 500 native trees at Wonga Beach this week.
Douglas Shire Council and Daintree Life were joined by volunteers at the end of Janbal Street to increase foreshore vegetation in the area.
The project, which was funded under Council's Community Grant program, saw Daintree Life organise a community planting day south of the Daintree River for the first time.
The organisation has now planted more than 12,500 trees in the Douglas Shire.
Douglas Shire Mayor Michael Kerr said the community planting saw important foreshore vegetation repaired and expanded.
"Our workers helped to knock down the weeds, dug out 525 holes and helped plant many native trees to bring a fresh look to the foreshore area," he said.
"We have all seen the amazing work Daintree Life have done north of the river to rehabilitate rainforest, so it was great to see that now extend into Wonga Beach."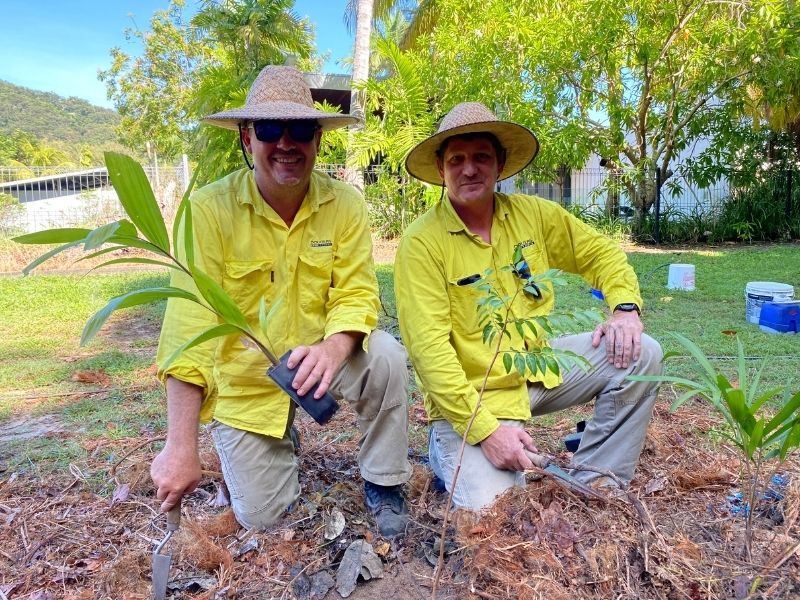 Daintree Life, which was founded by wildlife carers Dave and Connie Pinson in 2017, has an aim to plant 500,000 trees by 2030.
They are currently working with Council to identify sites for re-planting such unused service roads and roadside reserves covered in exotic weeds.
Mr Pinson said some trees they first planted were already eight metres tall.
"Putting trees back helps increase the habitat for the wildlife around and its better for the community," he said