FROM expert gardeners to novice green thumbs, this year's Open Gardens event in Douglas Shire is all about inspiring, sharing, and appreciating the art of growing and harvesting food in your own backyard, and there's a clear message from the organisers, Just Start.
A dozen of Douglas's best food gardens will be showcased over the weekend of August 14 and 15, 2021.
Residents from Wonga, Cooya, Mossman, Cassowary, Oak Beach and Port Douglas will be opening their gates for the event, taking guests on a journey of discovery and inspiration through their gardens as tips and tricks are shared, and innovative practises showcased.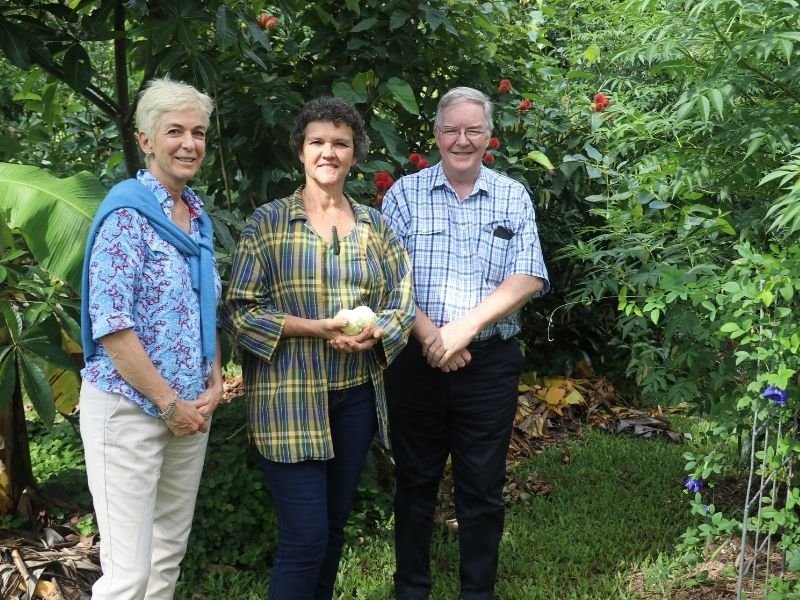 Founder of Open Gardens Douglas Shire, Monika Prins encourages everyone to get involved and get inspired. "Roll up your sleeves, be prepared to get grubby, and get our there and give it a go – there's nothing more satisfying than growing and harvesting your own food."
With a garden so plentiful, diverse, and thriving with beauty and function, you could be fooled into believing that Monika has been gardening her whole life.  Yet the former dive instructor and relative newcomer runs her own biodynamic garden on her acre block in Mossman, and she has a message for everyone, "start somewhere."
"It's fascinating to learn how everything is interconnected – by making the most of nature's eco-system, putting in a bit of effort, and embracing the principle that everything has a purpose, you can get incredible results in your own backyard," says Monika.
Douglas Shire Mayor Michael Kerr said Council is delighted to support the event, "Monika and the team at Open Gardens have done a wonderful job in preparing for this event.  It's a great opportunity for the community to learn and be inspired by what locals are doing to grow sustainable gardens.  If you are even remotely interested in growing fruit and veg at home, then I encourage you to join in, learn some tips and tricks, and explore some of the most incredible gardens in Douglas."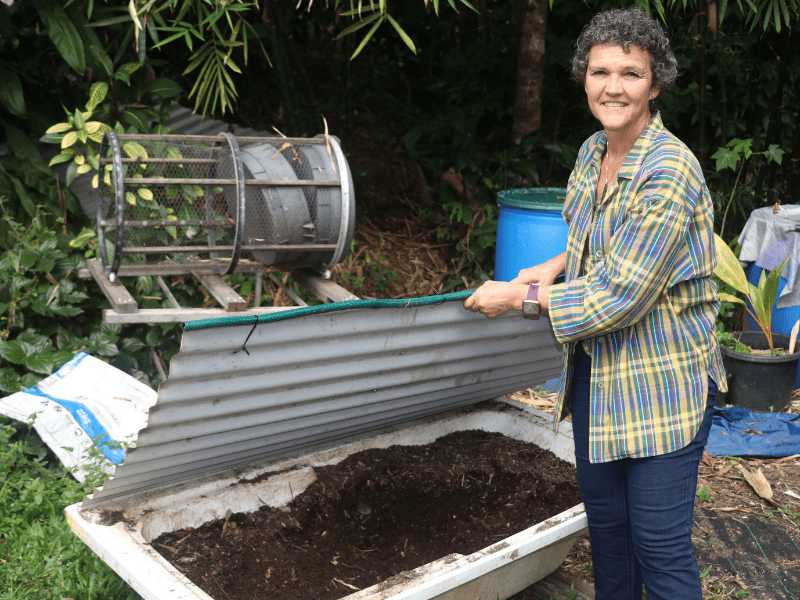 Mossman Botanic Garden CEO, Nicky Swan is thrilled to be supporting the community event. "Douglas has a very diverse horticultural and agricultural community – there's so much knowledge and passion in the Shire. Yet for those new to gardening, the thing that really destroys people's interest is not having success. The Open Gardens event is a very special opportunity to visit private gardens, and learn from others about what works – come and talk to these gardeners about how to make your own mulch, how to grow a fruit tree, how to harvest for the season, how it doesn't have to be all neatly manicured."
Open Gardens Douglas Shire is presented by Biodynamics FNQ Inc and supported by Douglas Shire Council and Mossman Botanic Garden.
The event is open to the public, and has a $10 entry fee. Registration is essential and guests are encouraged to pre-register here.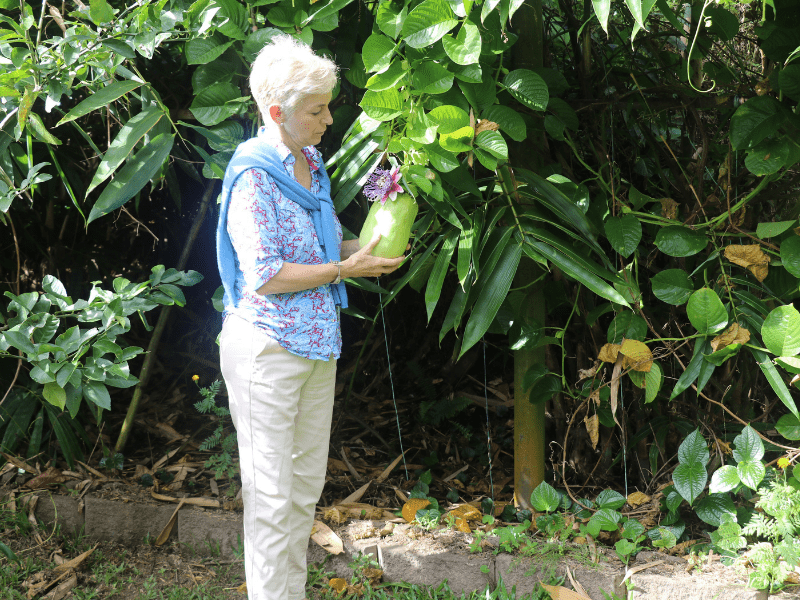 If you are a green thumb and interested in volunteering for the event please contact Monika Prins on prinsmo@outlook.com
If you are interested in showcasing your garden in the event contact Monika at prinsmo@outlook.com by 8pm this Sunday, July 18.