Great Barrier Reef Legacy will be turning the famous Sugar Wharf into a marine biology wonderland for three days at Port Douglas Carnivale.
Stop in and explore the incredible visual displays, go on a 360 Virtual Reality Tour of the rainforest and reef with the new immersive and interactive headsets, help create and build the most diverse reef scene, listen to world-renowned photographers, videographers and researchers about their amazing work, enjoy the open mic session for reef inspired musos and share your stories and experiences with everyone there.
The Google Expedition Kits were funded through Douglas Shire Council's Community Support Program.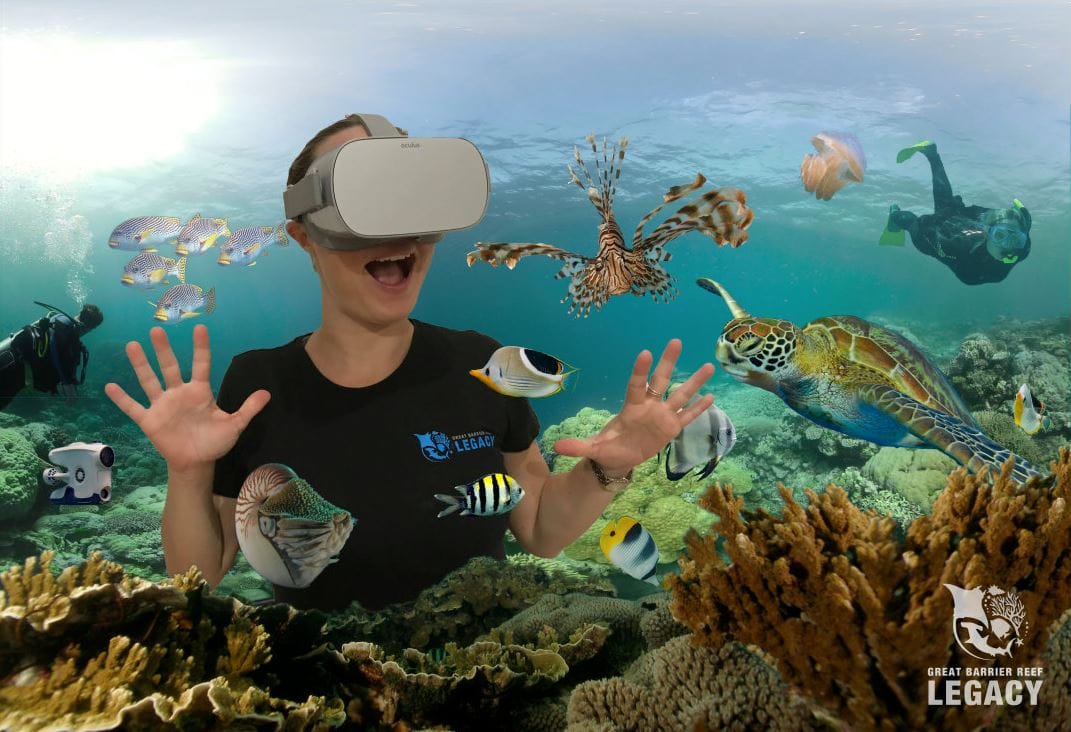 The Great Barrier Reef Legacy team is joining forces with the Reef Beat team from Cairns to make this a truly unforgettable and immersive experience.
Bring the whole family!
How the day will run:
FRIDAY May 24
1500 – 1630: VR Experience
1700: Street Parade festivities
SATURDAY May 25
1000 – 1130: VR Experience
1130 – 1230: Masterclass with Juergen Freund – Conservation Photography for Impact!
1230 – 1330: Masterclass with Dr Dean Miller – Conservation Video Production for Impact!
1400 – 1430: Reef Beat presentation/film screening + Kids Colouring in Competition!
1430 – 1500: VR Experience
1500 – 1530: Dean Nulty – Rainforest Ranger Presentation
1530 – 1600: Marlee Meleisea – GBR Legacy Intern experience Presentation
1630 – 1700: Reef Beat Presentation
1700 – 1900: Open Mic – Markeri (Ukulele), Helen (Conservation poetry), Pablo (Legacy reef talk), Elliot (Trombone + Ukulele)
1930 – 2000: Pablo Cogollos – Master Reef Guide/GBR Legacy Presentation
SUNDAY May 26
0900 – 1100: VR Experience
1100 – 1130: John Rumney – GBR Legacy Sea Tales Presentation
1130 – 1230: VR Experience
1230 – 1300: Emily Silverstone – Rainforest Rescue