Port Douglas crew
Regular maintenance and street cleaning activities.
Continue Esplanade/Macrossan Street garden upgrades.
Mulching of Captain Cook Highway gardens to start soon.
Continue preparations for Ironman
Steam weeding at parks and playgrounds to continue.
The old toilet blocks at Teamsters Park and Four Mile Park are currently being demolished.
Works continuing to beautify Port Douglas Cemetery Memorial garden.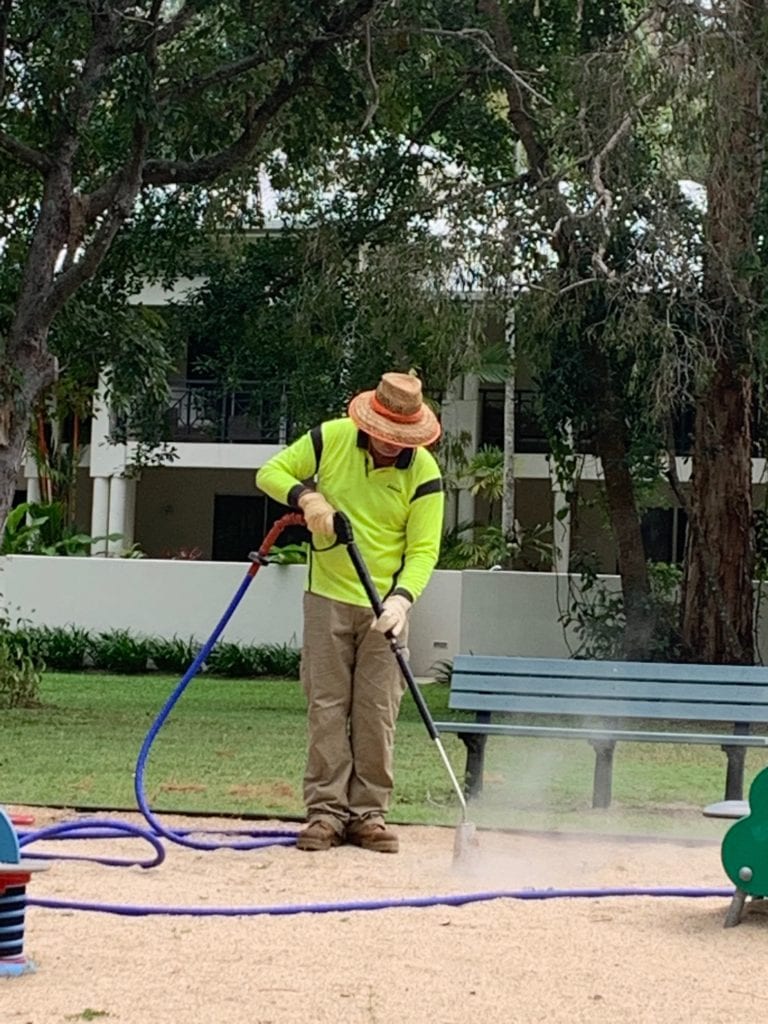 Mossman crew
Pest weed crew  to complete annual sickle pod control works at Bloomfield.
Pest Animal Controller targeting feral pigs at Cooya Beach.
Nursery technician continuing to prepare and order stock required for Macrossan Street works and Esplanade works.
Mossman/Beaches crews combining resources  to revitalise Daintree Ferry area.
The Cooya Beach toilet block at Lou Prince Park is progressing well.