COUNCIL crews have almost finished priming street scapes and gardens as the region prepares for the razzle dazzle of the 25th Anniversary of Port Douglas Carnivale.
The Open Spaces team have been applying the final touches to the resort town and ensuring it looks sharp when Douglas Shire welcomes thousands of visitors next week.
Hard copies of the bumper Port Douglas Carnivale program, which has been organised by Council staff, are now available for pick-up from the hub at the Port Douglas Community Hall.
Button Text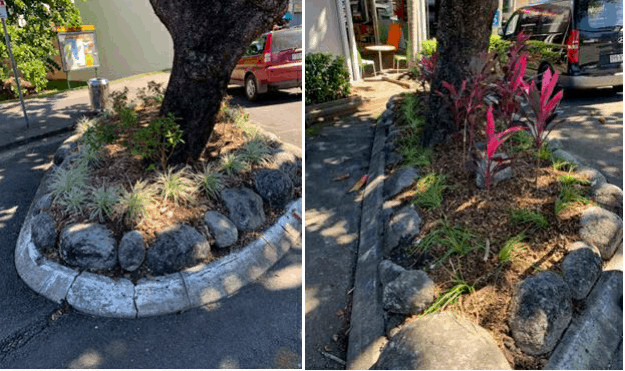 Douglas Shire Mayor Julia Leu said Council was keen to present a fantastic image for Port Douglas.
"In recent weeks, our dedicated crews have turned their attention to pruning trees, cleaning foreshores and freshening up gardens to ensure this year is something really special," she said.
"Carnivale is as much about kick-starting our tourist season, as it is celebrating everything great about Douglas Shire.
"Often the unsung heroes of Port Douglas Carnivale are the council workers and volunteers who pull it all together and make it happen."
Council also helped prepare Dixie Park for the Wonderland Spiegeltent to set up their site and cleaned garden beds along the Captain Cook Highway.
Toilet block upgrades on Wharf St and Mowbray St have also been finished, while renovations to the Rex Smeal Park block will be complete in coming days.

More than 20 floats have registered for the Macrossan Street Parade, with further entries encouraged right up until Friday night.
Mayor Leu said Council wanted the 2019 event to be talked about for years to come.
"The festival is always a standout on the FNQ calendar, showcasing the vibrant and laidback culture Douglas Shire is renowned for, however I have a feeling this will be the best yet," she said.
"Reaching 25 years is a significant milestone that will be celebrated with a 'Silver and Sunshine' twist and some fresh events to keep everyone entertained for the whole week."
Council is still calling for volunteers to help run the event.
Please visit the Port Douglas Carnivale website for more details.