Patching contractors are completing major patching of asphalt in Mossman, Port Douglas and north of the Daintree River.
The slashing crew are still working on Cape Tribulation road and are now over the range and heading pass Diwan.
A team is fulfilling customer request around the shire consisting of drain cleaning, tree trimming and area beatification.
Contractors are moving landslip material from north of Noah bridge to the transfer stations.
Contractor finishing kerb repairs in Macrossan Street (see below)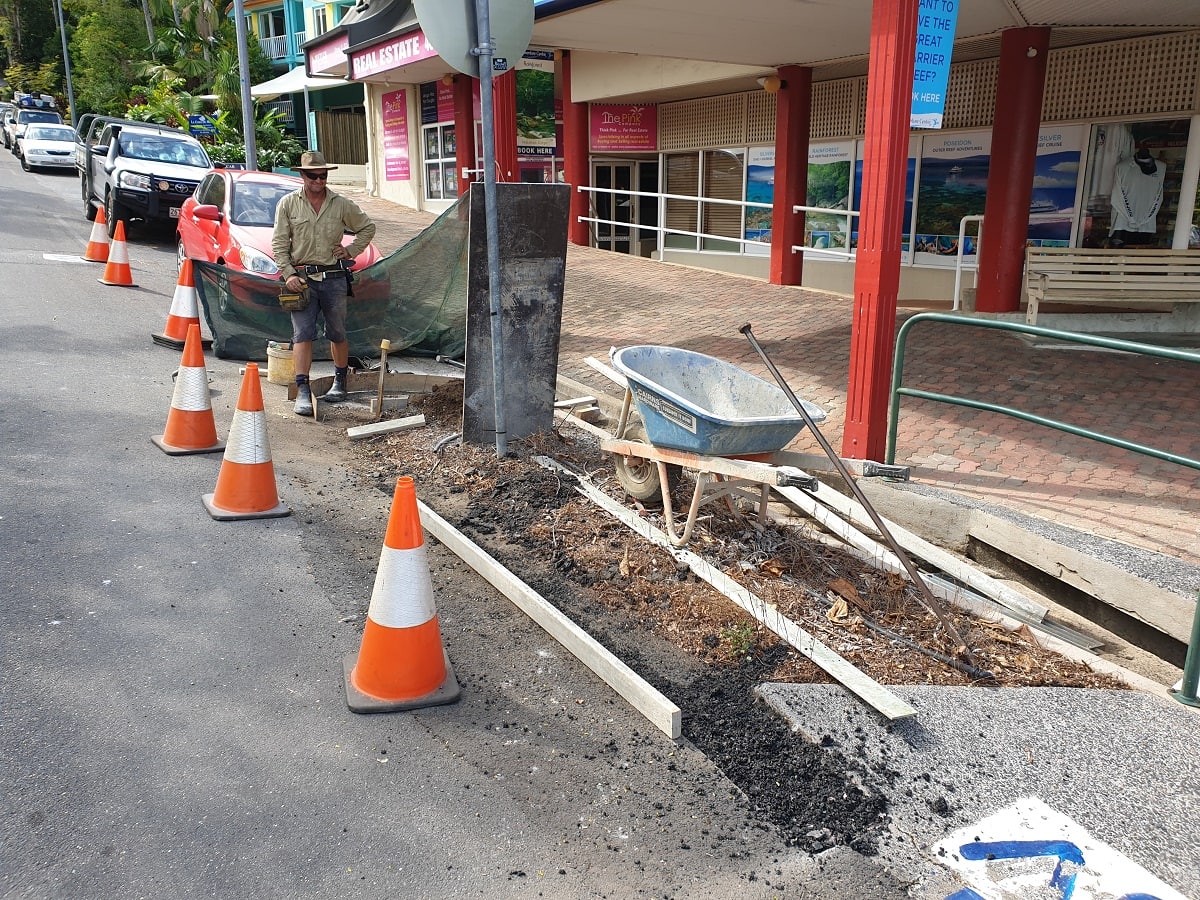 Pressure cleaning of bus shelters and paths is continuing.
Paving repairs in Port Douglas continues.
 Sign crew are doing routine sign maintenance for main roads.
Crews are working in the Bloomfield area.
The grading team have given the Upper Daintree Rd, Douglas Creek road and Stewarts Creek road a light grade and are working on Forrest Creek roa.
To reduce delays, all work in Port Douglas and north of the Daintree River  will stop during the school holiday period and recommence after the holidays.
The concrete crew is completing some minor concrete maintenance work and
The bridge crew is working on routine maintenance and inspections.