It has been a busy start to 2020 for Douglas Shire Council crews. Below is a brief summary of work that has started or been completed in past few days.
Port Douglas
The teams have installed a concrete slab for beach access matting near Ozcare Facility, Port Douglas (pictures below).
Crews are also working to on drainage easements in Andrews Close.
Regular grounds maintenance, amenities maintenance and street cleaning activities.
Hand-weeding, planting and mulching gardens on the Esplanade.
Mulching of Davidson Street gardens to commence.
Continue implementation of Glyphosate Reduction Strategy.
Contractor to reinstate repaired shade sail in Four Mile Park.
Contractors fill in low points in Four Mile Park to assist drainage.
Mossman
Regular grounds maintenance, amenities maintenance and street cleaning activities.
Cemetery Crew to brush cut around graves and fixtures in Mossman and Port Douglas Cemeteries and top dress sunken graves.
Weeding and hedging Johnston and Front Street garden beds.
Removal of condemned playground equipment.
Brush-cutting areas previously treated with herbicide.
Cleaning amenities and access paths (weather permitting).
Automated Irrigation installed to Coronation Park oval.
Finishing slashing on Cape Tribulation Road and heading back to Mossman area.
Disaster Recovery Projects
Syndicate Road Landslip
Contractors are on site drilling the vertical soil nails for the concrete lined mid-slope drain and excavating access for the drill rig to drill the lower face of the slope this week.
Murphy Street Landslip
Works have commenced on site with survey, service location, drainage and wall footing activities occurring (pictured above) . Visit project page here.
Capital Works Projects
Killaloe Transfer Station Water Main
Killaloe Transfer Station water main is in the final stages of design. Project to go to open tender mid-February.
Junction Road Sewer Rising Main Design
Preliminary Design of the Junction Road Sewer Rising Main has been received and reviewed.
Killaloe Resource Recovery Centre
Killaloe Resource Recovery Centre design will go out to tender in early February.
Water & Wastewater
Monsoonal rain has fallen within the shire and the intake level at Rex Creek continues to rise above 500mm. See the difference between the intake level from water restrictions to now in the photos below: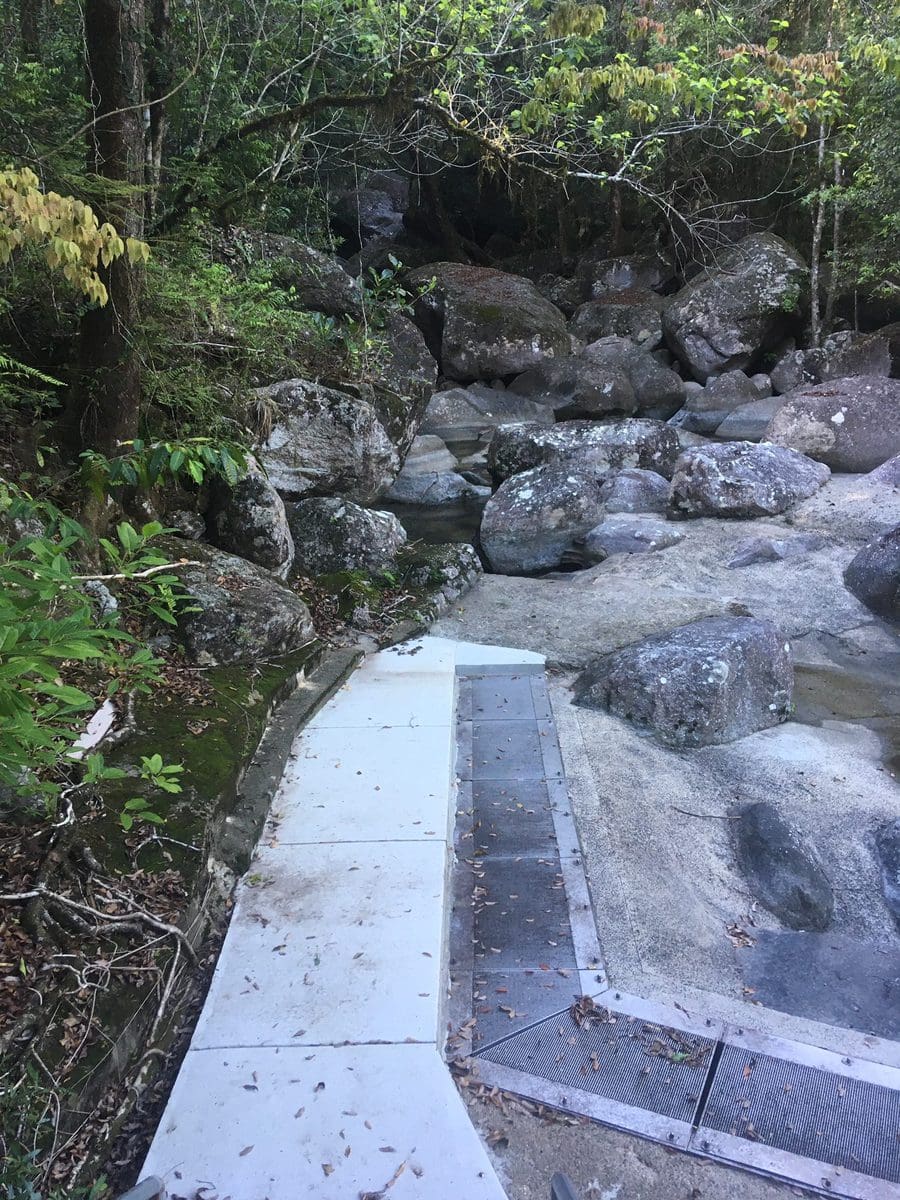 Rex Creek Intake on 2nd January 2020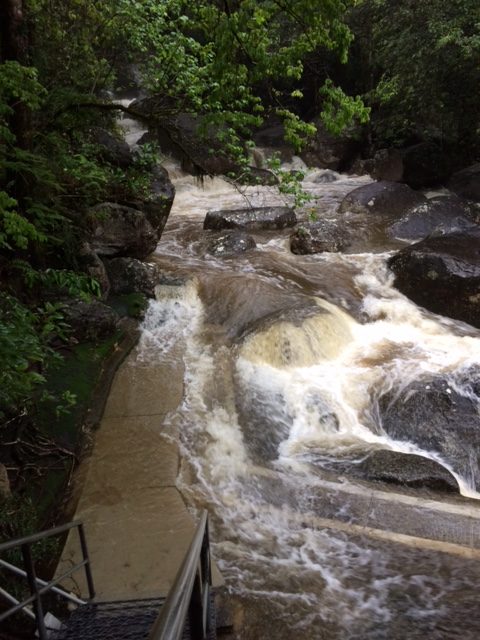 Rex Creek on 30th January 2020