PORT Douglas residents with a new smart water meter could save money on their next water bill.
Douglas Shire Council installed the new meters earlier this year and has already reduced water leaks by approximately 200 kL per day – a saving of about five backyard swimming pools.
Councillors today endorsed pumping $1.1 million into expanding the smart water meter program to all properties with reticulated water supply in Douglas Shire.
Douglas Shire Mayor Michael Kerr said the smart water meters formed part of Council's water security strategy for the region.
"Douglas is a world-class tourist destination that needs a reliable water supply," he said.
"The smart water meter program helps Council to detect leaks quicker than ever before and reduce the amount of water being wasted.
"Council is investing in projects which increase our water supply whilst finding and fixing leaks in our network remains a fundamental focus of this Council."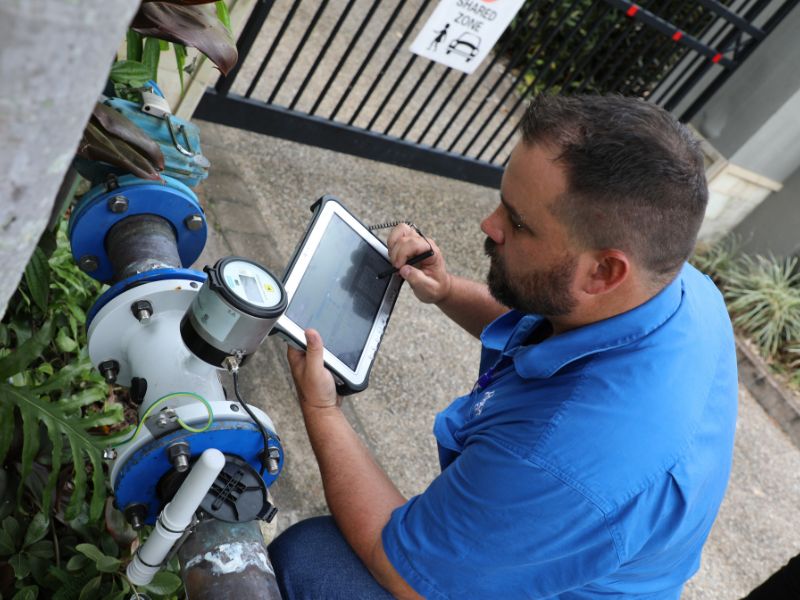 Key Water Projects in 2022/23 Annual Budget
Smart Water Meter Program – $1.1 million
Water Network Service Renewals Program – $785,000
Mossman Water Treatment Plant – UF Cartridge Renewal -$620,000
Cooya Beach Reservoir Connect & Commission – $200,000
Water Main Renewal – $200,000
Mossman River Intake – Approvals $100,000
Council continues to seek the relevant permits for a secondary intake along the Mossman River with a view to commencing construction as soon as practically possible.
Water Security Background Notes:
Based on current average water usage and projected population growth, the demand for water by the Mossman and Port Douglas communities will reach the limit of Council's existing water licence to take water from Rex Creek by 2025-2026.
Historically, the allowable take of water from Rex Creek has reduced during the dry season, coinciding with peak tourism season and increased water demand. In recent years, the hot, dry weather has extended later into December meaning a prolonged period of restricted water usage.
Water restrictions can have an impact on tourism-dependant hotels, resorts and short-term accommodation providers in the region, along with the landscaping and horticultural-based businesses that service them.