The legendary CREB Track is Closed
The 71km CREB Track, which starts just north of Daintree Village, is regarded as one of Australia's most spectacular and challenging four-wheel-drive trails.
In dry conditions, the CREB Track is a very steep and very rough track linking Daintree to Wujal Wujal and is only suitable for well-equipped 4WD vehicles and motorists with vehicle recovery experience. It is not suitable for trailers.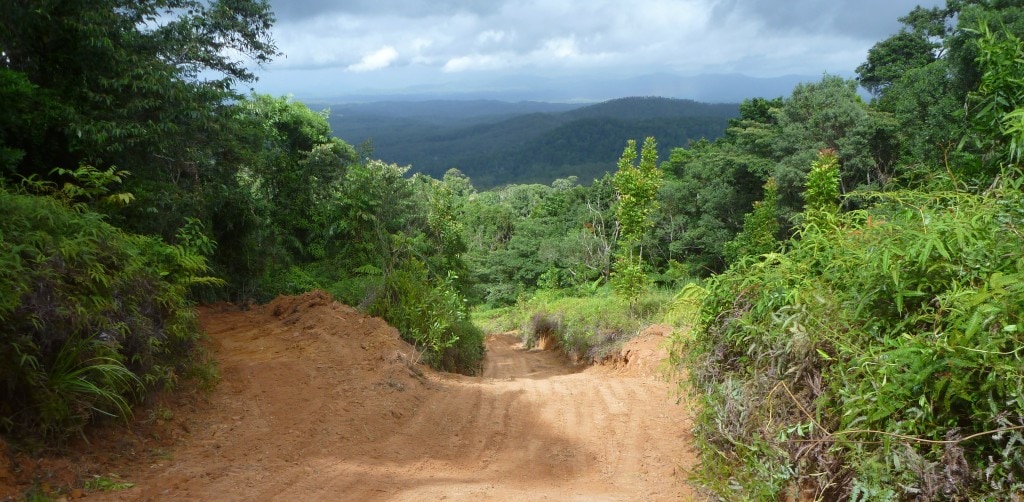 Motorists must take caution and be vigilant for vehicles travelling in the opposite direction.
Even after moderate rainfall, the track can become treacherous or impassable and vehicles easily become bogged or stranded.
You should check local weather conditions before attempting to drive the track and do not take your vehicle on to the track unless you are equipped with and know how to use self-recovery equipment.
The track crosses through the Burungu Aboriginal community and visitors are requested to seek permission from Burungu Aboriginal Corporation prior to accessing Roaring Meg Falls, a beautiful waterhole of important cultural significance to the Eastern Kuku Yalanji (Buru) people who consider it taboo for men to visit the top of the falls which is recognised as a women's site.
Because of the hazardous conditions, Council may temporarily close the track without warning.
To check on the status of the CREB Track, simply visit Council's website or call 4099 9444.