A NEW ramp will allow people with disabilities and mobility issues to roll onto one of the most beautiful beaches in Australia.
Douglas Shire Council has completed the $140,000 project at Four Mile Beach in time for the biggest event on the Port Douglas calendar.
Mayor Julia Leu will officially unveil the new ramp at the Port Douglas Carnivale Family Beach Day on Saturday.
"Council is firmly committed to supporting the needs of residents and visitors with a disability," she said.
"Douglas Shire has so many picturesque locations and it is absolutely crucial we enable all people to live and breathe these unique experiences.
"Port Douglas Carnivale is a fitting time to introduce this vital infrastructure to the community."
The ramp is located at the southern access near the Port Douglas Surf Life Saving Club.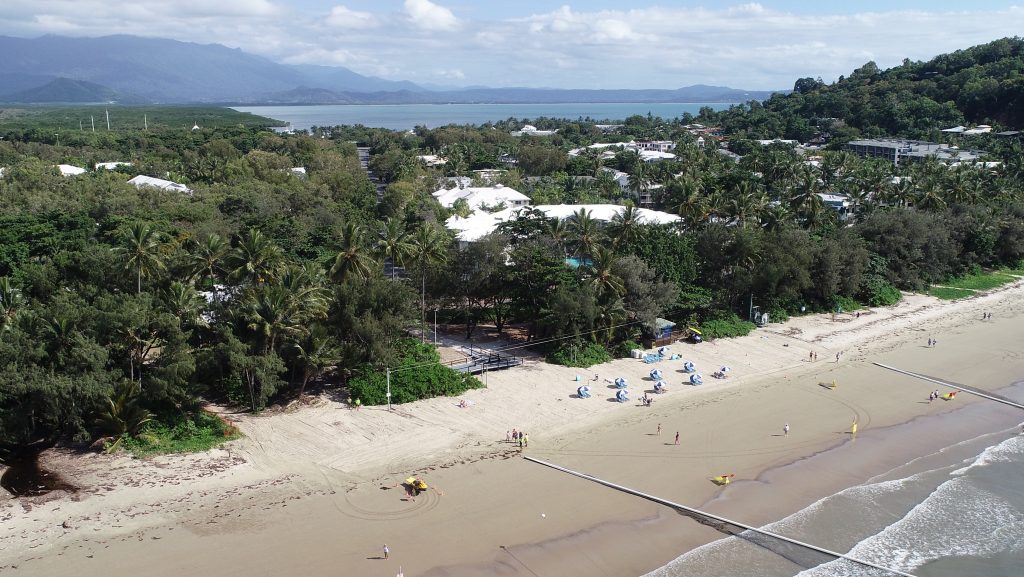 Four Mile Beach was ranked Australia's sixth best beach in Trip Advisor's annual Traveller's Choice awards this year.
"Four Mile Beach has gained a global reputation as stunning, must-do stop along the Great Barrier Reef Drive," Mayor Leu said.
"Douglas Shire Council will continue to support our region's strong tourism sector and provide essential infrastructure for our residents. "
Douglas Shire Council has an Access Douglas Directory available here to help people with disabilities, mobility issues and elderly residents find services and businesses to best meet their accessibility requirements.
PROGRESS SHOTS BELOW: