THE largest waste facility in Douglas Shire could be in line for an upgrade.
Douglas Shire Council is proposing to enhance the Killaloe Waste Facility to improve recycling and re-using capabilities in the region.
Council will lodge a funding application to the State Government's Stream One: Resource Recovery Grants Fund.
Key works include a constructing a new processing shed to sort concrete, timber and scrap metal and installing a new roof over the existing waste disposal bays.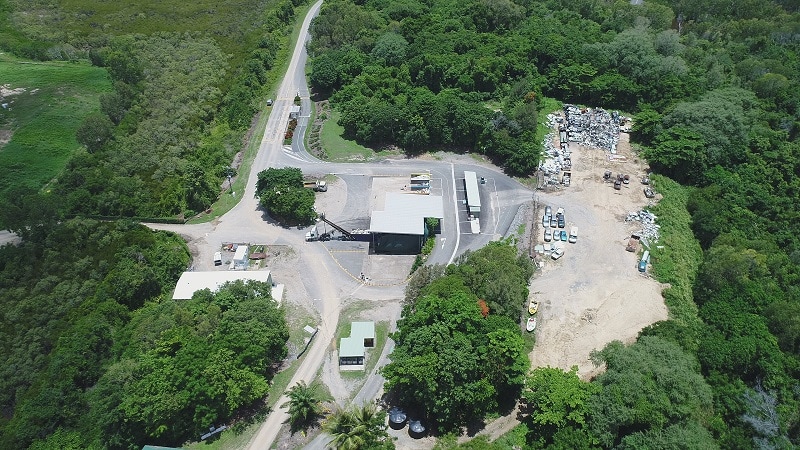 Douglas Shire Mayor Julia Leu said the improvements would increase the facility's economic sustainability and reduce waste that heads to landfill.
"Council is determined to catapult Douglas Shire towards a circular economy," she said.
"The new processing shed would help reduce long-term stock piling, stimulate growth in existing industries and promote innovation.
"Heavy rainfall can ruin the recyclability of material, particularly cardboard, paper and composite board, so a new roof will protect these items and ultimately improve environmental outcomes."
A heavy vehicle turnaround area is also required.
The State Government will introduce a waste disposal levy in March 2019, initially set at $70 per tonne of general waste sent to landfill.
Killaloe Waste Disposal Facility receives about 8,500 tonnes of waste from Council's remote transfer stations and domestic and commercial sources
The Resource Recovery Industry Development Program (RRIDP) provides financial
assistance for the development of projects aimed at facilitating waste avoidance, landfill diversion and recycling activities.
A further application will also be made to the State Government's Local Government Levy Ready Grant Program to improve security and operational capabilities at the site.
Proposed works includes lighting, CCTV, a barrier to landfill access, improved signage and line-marking and software upgrades for the weighbridge.
Mayor Leu said Council was leading the way with numerous recycling initiatives.
"Council always encourages residents to 'Love Where You Live' and 'Keep Douglas Clean' by making an effort to recycle and reuse materials," she said.
"These projects have the ability to instill a sense of community pride in Douglas Shire and boost confidence in the waste industry."
Key proposed improvements:
New roof over waste disposal bays
– Increase the recyclability
– Improve the quality of recyclables in these bays
– improve the recovery of reusable items for the buy-back shop
– Potential storage and recovery of paper and cardboard from remote sites
– reduce the wet weight of material to increase transport efficiencies
– reduce contaminated stormwater and wind-blown litter
New processing shed
– Allow mixed waste destined for landfill to be sorted into streams which can be recovered for reuse or recycling.
– Deliver higher level of supervision, allowing increased surveillance and improved compliance with licence conditions.
– Increase material processing and export to markets,
– Reduce long-term stockpiling
– Stimulate growth in existing industries, such as crushing of concrete for reuse
– May attract investment and innovation in secondary markets
– Contribute toward creating a circular economy; and
– Result in expansion of the existing tip shop (Scrap Shack)