HUMANOID robots will help the Mossman Youth Centre reach out to youngsters.
Douglas Shire Council has gifted two IPads and two Jimu robots to the centre to help close the digital literacy gap for indigenous students.
Mayor Julia Leu said this would help the youth centre run future robotic and coding sessions with local high school students.
"Our digital world is moving rapidly and Council is keen to ensure the Douglas Shire is moving with it," she said.
"There is no doubt innovation and technology is the cornerstone of our future.
"This is a fabulous opportunity to explore the unbounded digital potential by building robots and problem solving techniques needed for coding."
The IPads and robots were funded under the State Library of Queensland STEM I AM grant program.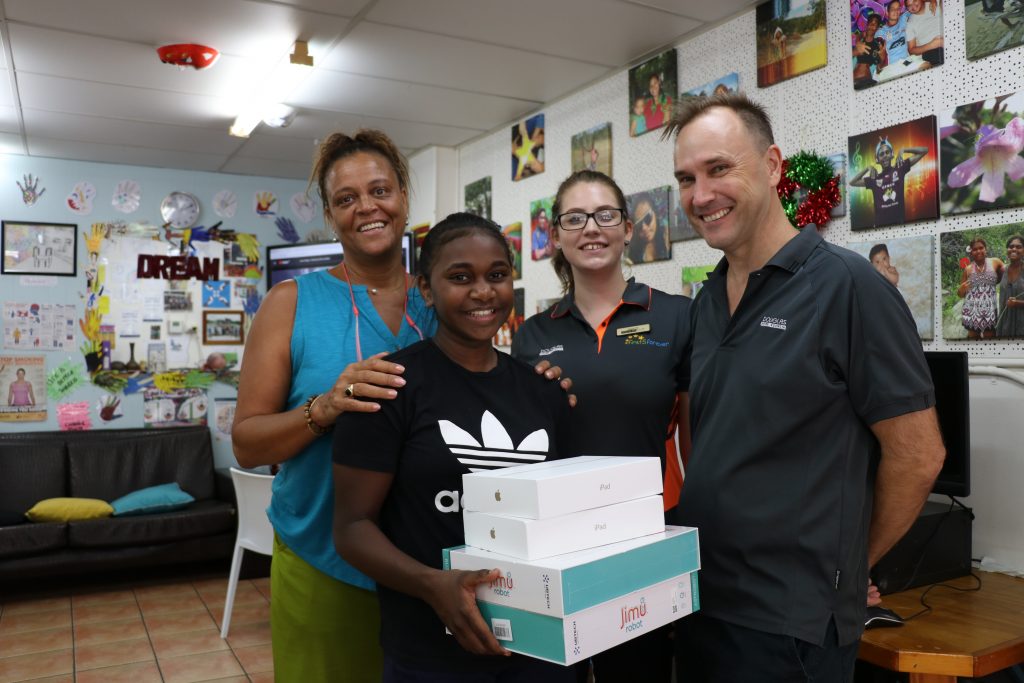 The STEM I AM grant aims to help close the digital literacy gap  by promoting activities that may increase STEM (science, technology, engineering & maths) engagements for indigenous students.
Mossman Youth Centre Development Coordinator Sara Harris said the gadgets would engage local kids in the exciting digital space.
"We have many young people come through our doors so we welcome any opportunity to teach them about technology and how it is changing," she said.
"From our previous workshop in coding at the library, it was identified that our young people are very enthusiastic at taking on board changes and challenges."