YEAR 11 Mossman High School students were treated to a humbling road safety program at the Mossman Showgrounds today all thanks to the Rotary Club of Mossman and the RYDA Road Safety Education program.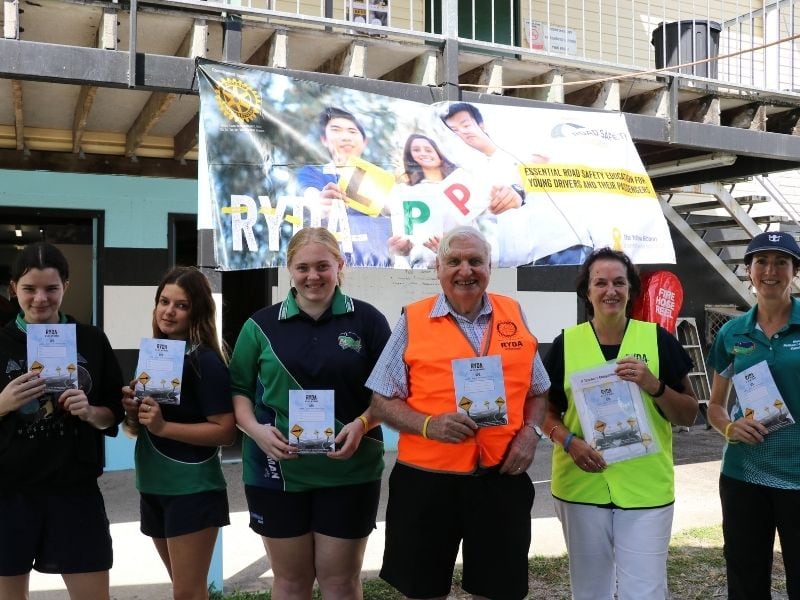 About 65 students participated in the program which is designed to educate on the importance of road safety through engaging students in real-life examples and workshops.
Local police were right in the action with their speed and stop demonstrations where students were tasked with guessing the test car's stop point once breaks were applied at certain speeds.  Police facilitated the session and discussed the vital facts of road safety.
The crash investigation workshop gave students a harrowing insight into a real-life serious road accident. Crash survivor Sean discussed his near-fatal collision on the Captain Cook Highway that left him in an induced coma and wheel-chair bound in 2004.
"It's a really important day for these students," said Jan from the Rotary Club of Mossman.
"Most of these students are clocking up their practise hours on L plates, whilst some at 17, already hold a license.
"The importance of road safety for these young drivers can not be underestimated, and its great to see them so engaged with the sessions by RYDA today."