Preliminary work will start next week [17 June 2019] on the Warner Street Upgrade.
Two main activities will be occurring. The first involves removing invasive weeds on the northern side of the street. These weeds, including Singapore Daisy and Leucaena, could be inadvertently spread during construction so will be removed. Some are in garden beds on private property and in a few places, they've spread to the road reserve. In all instances, we will liaise with property owners or their agent before work starts. As advised at the workshop, all property owners with plants and/or gardens on the front boundary understand and support removal of gardens to allow for the pathway.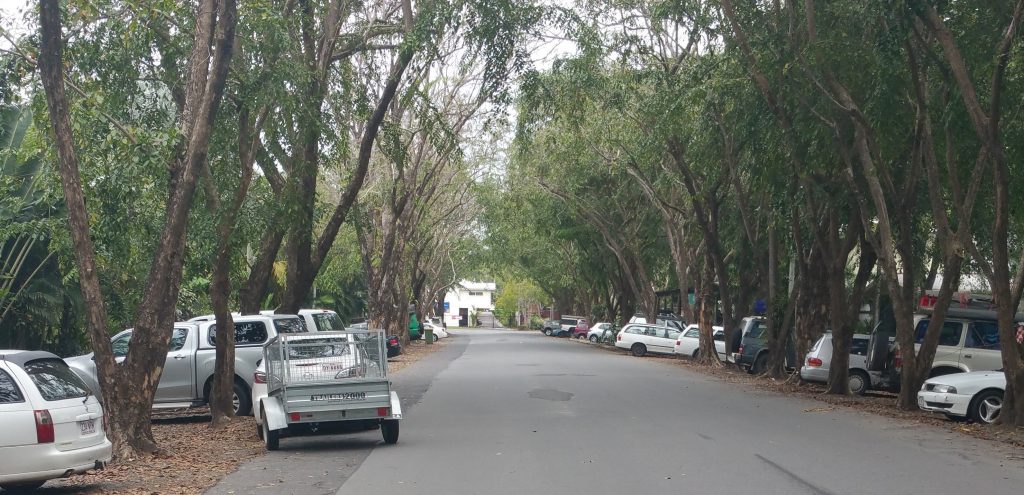 The second activity will be maintenance of the Rosewood Trees. Under the advice of our arborist Jim Scott, the trees will be pruned of dead wood. This will assist with their health, but importantly will reduce the occurrence of dead branches falling randomly on the nature strip and/or road. If required, there will also be crown lifting which is where the low branches overhanging the road are removed to provide sufficient clearance for vehicles to travel safely along Warner Street. This pruning will improve the health of the trees, reduce leaf production without impacting amenity.
Council's overarching approach in Warner Street is to treat the Rosewood trees as an asset.
This is both during construction, and on an ongoing basis.
The upgrade works will not require the removal of any Rosewood trees.