CONSTRUCTION on a crocodile-shaped pump track has snapped into action.
Contractors started works at the George Davis Park site, north of town, this week after World Trail Designers and local skate park users fine-tuned the design during consultation.
The crocodile design was the winner in the 'Battle of the Reptiles', edging out the snake during consultation held in the previous school holiday period.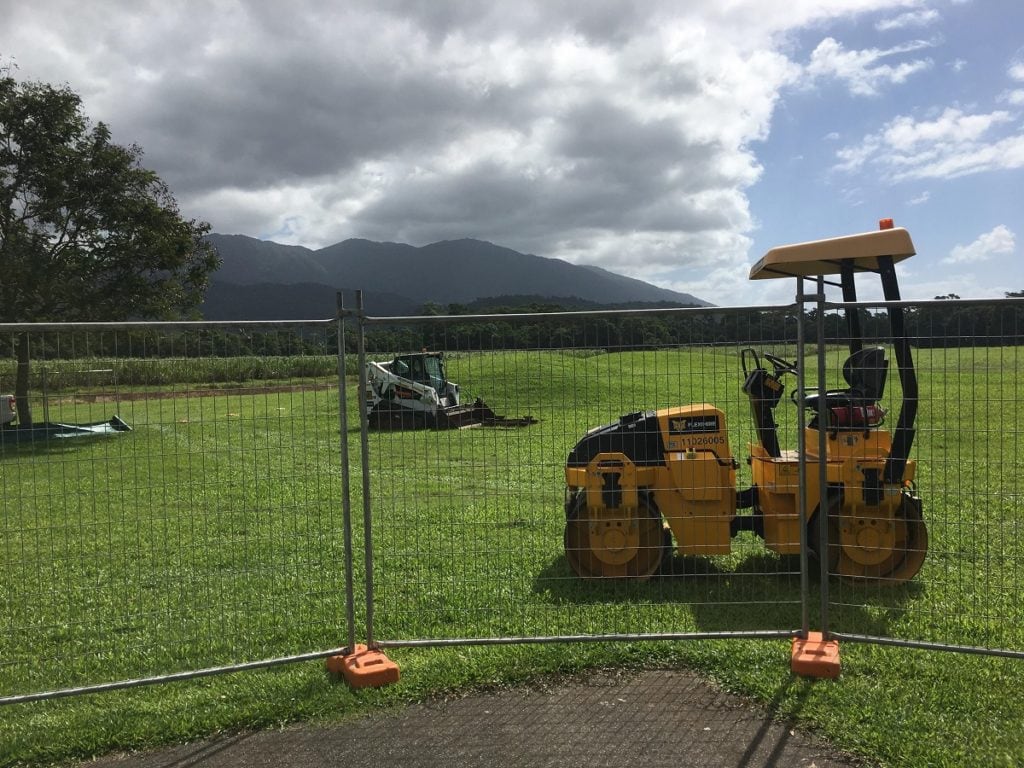 Douglas Shire Mayor Julia Leu said she was excited to see the finished project.
"The World Trail guys have dished up a really cool design that will no doubt strike a chord with our youth," she said.
"George Davis Park is already sporting a children's playground, gym equipment and really popular skate park.
"I expect this new pump track will give the area that extra x-factor and help cater for the growing usage at the park."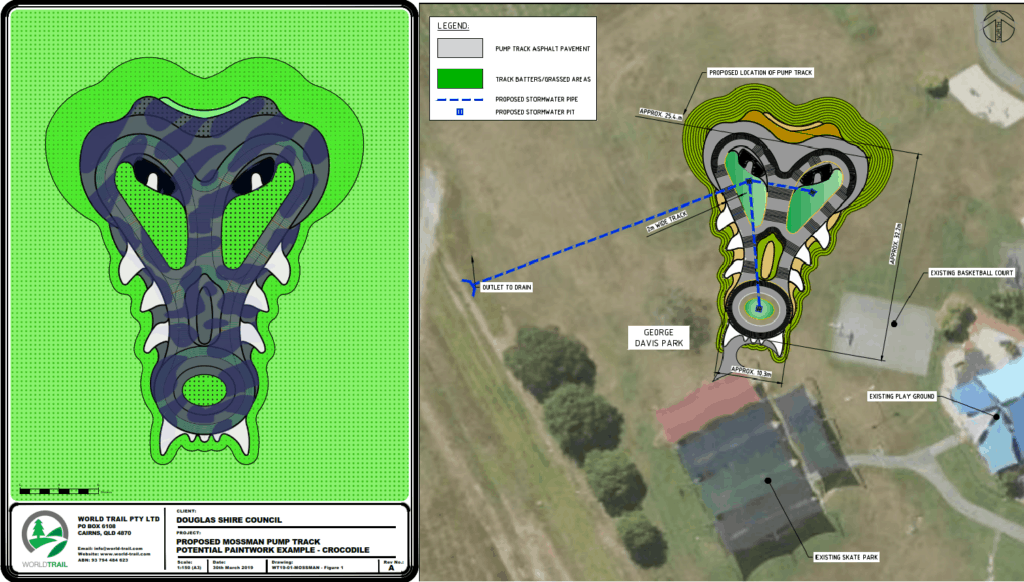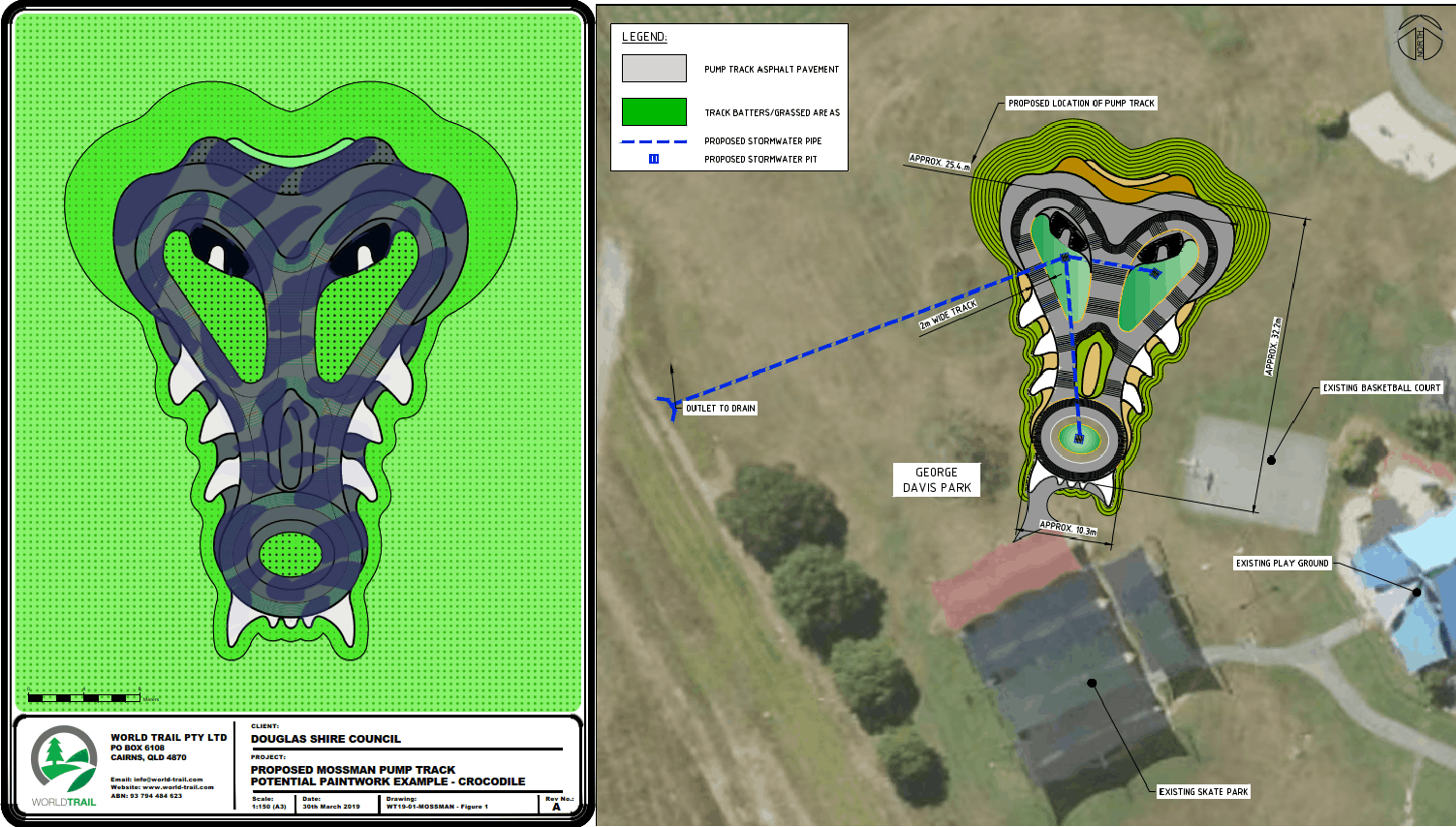 Council crews are also installing new shade sails above the playground equipment at George Davis Park.
A pump track is a circuit that features humps and banked turns designed to be ridden completely by riders creating momentum by up and down body movements, rather than pedalling or pushing.
They are popular among BMX riders, skate boarders and scooter riders.
Council also built a $131,000 Pump track at the Port Douglas Sports Complex in 2017.