REPUTABLE transport companies and established tourism enterprises are among those who have shown interest in the next Daintree River Ferry contract.
Expressions of Interests for the high-profile contract are due to close in two weeks and already more than 20 organisations and individuals, including some international players, have downloaded the EOI documents or contacted Douglas Shire Council.
The EOI was released to gauge market appetite and solicit ideas for managing the ferry contract, which is due to expire in June 2021.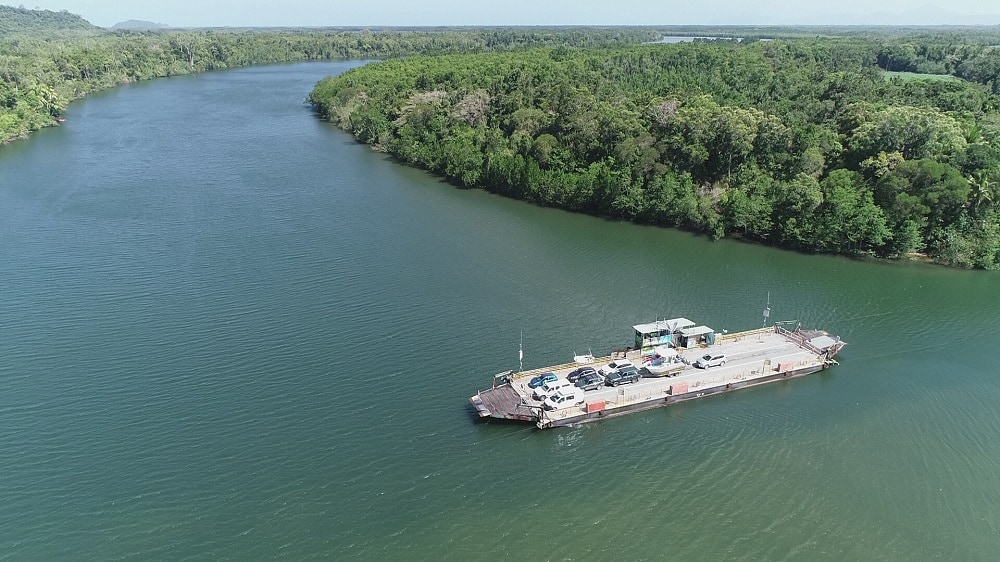 Douglas Shire Mayor Julia Leu said Council was steadily building a robust list of potential tenderers.
"The sheer variety of companies that have shown interest in the ferry contract is a really positive sign for the upcoming tender," she said.
"We want to be in a position where we have the luxury of choosing from a range of strong tender applications.
"Council has already promoted the upcoming tender Australia-wide to spark interest from the best of the best and from all accounts, it looks like we are going to get a bucket load of tenderers."
A group of potential tenderers were briefed and visited the Daintree Ferry crossing at a voluntary workshop last month.
Council is again inviting individuals and businesses to register their expressions of Interest before March 27.
Council is planning to be in a position to invite tenders by no later than July 2019 and to award the contract by no later than 31 December 2019.
That would allow the successful tenderer to implement all necessary arrangements to effect a seamless transition to the new contract.
The Daintree Ferry, located about 50 kilometres north of Port Douglas, is a renowned tourism icon that carries about 100,000 vehicles across the Daintree River every year.
It provides the only sealed road access to the northern section of the Daintree National Park and to Cape Tribulation and north.
The ferry carries a maximum of 27 vehicles and takes about five minutes to cross, however, during the peak tourist season there are often delays crossing the ferry.
The ferry is operated by a commercial contractor on behalf of the Douglas Shire Council.
"The cable ferry operates in a really complex environment characterized by the logistic challenges and environmental hurdles that come with operating in a World Heritage-listed area," Mayor Leu said.
"We want the market to help us solve some of the challenges we face with the current ferry service and come up with cutting-edge ideas for this iconic piece of Australian tourism infrastructure."
To ensure a seamless transition from the current contract to the new contract, sufficient time has to be allowed for potential service providers to submit their tender and to ensure the vessel is ready to commence operations 1 July 2021.
Council wishes to advise that the listed Expression of Interest (EOI) is available for download via the Local Government Tender Box:
https://lgtenderbox.com.au/tender/view?id=8503
Local Government Tender Box reference:
DSC008502 Daintree River Ferry Contract
EOI submissions will be accepted until the Local Government Electronic Tender Box closes for this EOI.
Council reserves the right not to accept any tender/EOI submission.
Enquiries should be directed through the tender box online forum after downloading the Tender/EOI documents.