PORT Douglas and Daintree will play host to more than 100 Olympic triathlon hopefuls and support staff this week.
Australia and New Zealand's top triathletes will contest the 2021 Oceania Standard Distance Championship on Saturday in Port Douglas, in the second Trans-Tasman triathlon event on Australian soil since COVID-19 stopped international racing last year.
The race will be the final opportunity for athletes to accrue points towards their Olympic qualification ranking.
The visit is expected to create a buzz in the resort town and provide an opportunity for the region to demonstrate its ability to host high quality sports events.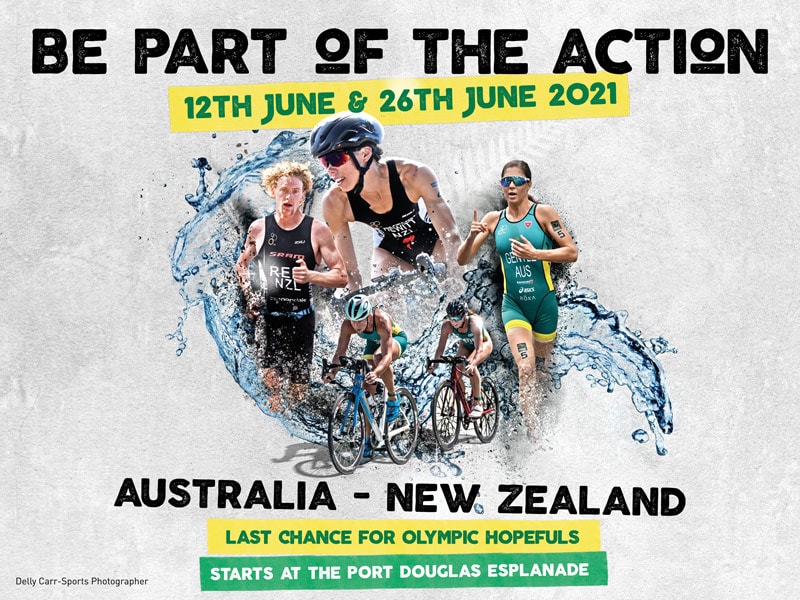 Tourism Port Douglas Daintree (TPDD) Chief Executive Officer Tara Bennett said the championship gave the town a chance to host a world-class sporting event.
"The destinations natural assets will provide a stunning backdrop to show some of the best athletes in the southern hemisphere that we have a fantastic destination to compete in," she said.
"We hope this will position the destination to attract more of the lucrative sports tourism market going forward."
"The Aussie and Kiwi athletes will experience not only a fantastic course in the heart of Port Douglas, but they will also get a taste of world-class visitor experiences from the reef to the rainforest."
Douglas Shire Council, Tourism Port Douglas Daintree (TPDD) and Tourism Tropical North Queensland (TTNQ) will use the opportunity to develop event promotional content to use in discussion with event organisers considering the region.
The Oceania Standard Distance Championship will be followed by a Paralympic racing event and the 2021 Oceania Sprint Cup, a shorter fixture that provides athletes from Australia and New Zealand a valuable opportunity to test their skills under hot and humid conditions, mimicking those expected in Tokyo next month.
Douglas Shire Mayor Michael Kerr said hosting the event was an honour for Port Douglas.
"We have a very appealing environment for world class athletes to compete in," he said.
"Hosting the Australian and New Zealand national triathlon teams is a unique and incredible honour for Douglas Shire."
TTNQ Chief Executive Officer Mark Olsen said it would be a great opportunity to showcase the region's capabilities to host sports such as triathlon in the leadup to Queensland's bid for the 2032 Olympics.
"The Cairns and Great Barrier Reef region has a solid reputation for hosting international events like Ironman Asia-Pacific with the spectacular scenery adding to the athletes' experience," he said.
"Our tropical destination is also well established as the ideal place for elite athletes to undertake heat resistance training to prepare them for competitions in warmer climates and this will further cement our reputation as the ideal destination for sporting events."
Triathlon Australia National Performance Director Justin Drew said that Port Douglas provides an excellent racing opportunity ahead of Tokyo.
"Having been without international racing for some time, we're excited by the opportunity to compete against a strong international competitor like New Zealand here in Australia," he said.
"We're looking forward to heading north and racing in the humid conditions of Port Douglas, not unlike those we will face in Tokyo this July."
"I'd like to thank Douglas Shire Council and Cairns Crocs Triathlon Club for all of their hard work in getting Oceania racing back on the calendar."