A key priority of the Far North Queensland Principal Cycle Network Plan 2016 is to construct a shared cycleway, connecting Mossman and Cooya Beach.
A shared cycleway from from Mossman to Junction Bridge has already been constructed, however, there is no dedicated bike path across the road bridge, which is traversed by a railway line.
This project will be delivered in two stages and address missing links and barriers currently presenting significant obstacles for safe cycling from Mossman to Cooya Beach.
Route: Commencing at the turnoff to Junction Road, this route travels down Bonnie Doon Road (across Junction Bridge), before looping back to the Captain Cook Highway, south of Mossman, via Cooya Beach. In Cooya Beach, there is an additional off-shoot down Melaleuca Drive to Bougainvillea Street.
Distance: 4.7 kms
Category: Principal Route
The Mossman to Cooya Beach shared cycleway will be delivered in two stages:
STAGE 1 – Junction Creek Shared Pedestrian Bridge

Cost of Project
Council has been offered a 50% contribution in total project costs under the Queensland Government's Cycle Network Local Government Grants Program (CNLGGP).
Estimated construction costs for the Junction Creek Pedestrian Bridge and approach connections are budgeted at $800,000. Funding of $400,000 secured.
Project Overview
Stage 1 of the Mossman to Cooya Beach shared cycleway includes the construction of a Pedestrian Bridge over Junction Creek.
Stage 1 is now complete. 
STAGE 2 – Shared cycleway from Junction Bridge to Cooya Beach
Cost of Project
Estimated construction costs for the Junction Bridge to Cooya Beach shared cycleway are budgeted at $2.5million.
Project Overview
Council will construct approximately 2.6kms of shared cycleway from Junction Bridge along Bonnie Doon Road to the Melaleuca Drive intersection at Cooya Beach.
Project Updates
May 2022 – Progress pictures from works of stage 2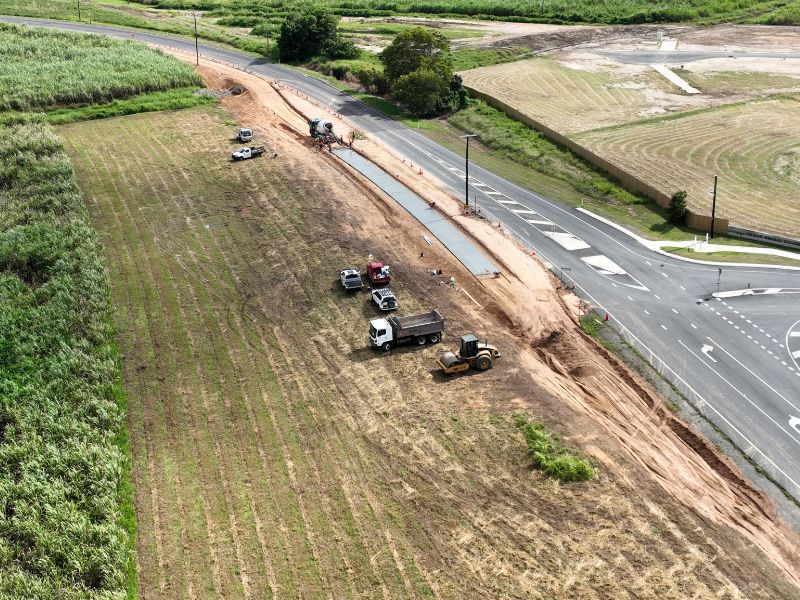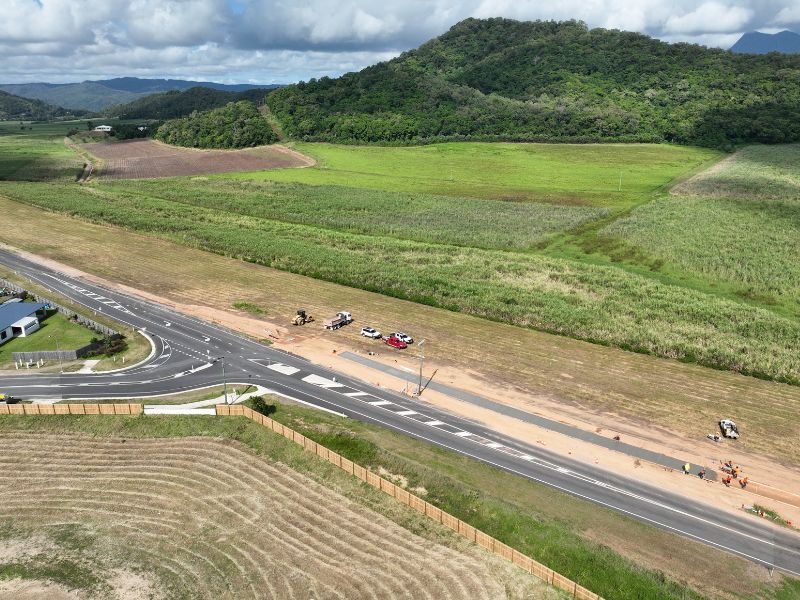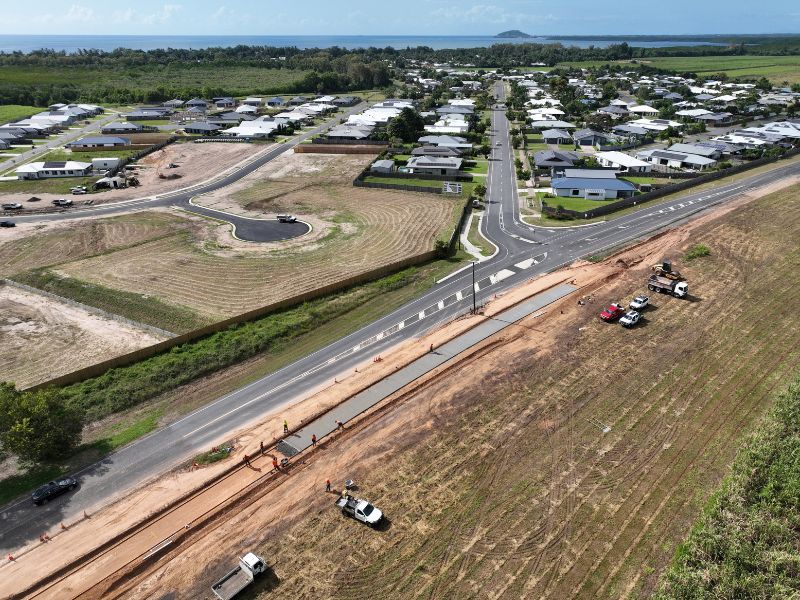 January 2022 – A WONGA Beach company will construct Stage 2 of the Mossman to Cooya Beach cycleway. Douglas Shire Council awarded the $841,005 contract to Colpo Constructions Pty Ltd to complete earthworks, roadworks and drainage works for the project. The construction completion date is anticipated to be mid-2022. Read the full Council report here. 
October, 2021 -Concrete crushing/recycling is underway to form part of recycled products being used for the Cooya Beach Principal Cycle Network. – Stage 2 of the shared cycleway project.
Douglas Shire's Principal Cycle Network
For a overview of the Douglas Shire Principal Cycle Network, click here.