AN INDEPENDENT probity audit examining the three-year process for the Daintree River Ferry Service contract has been released to the public.
At a Special Council meeting held today, the Council received and noted the Probity Audit relating to the Daintree Ferry Service, which involved examining more than 1500 documents as well as interviews with key internal and external stake holders.
The report was also presented to the Douglas Shire Council Audit Committee.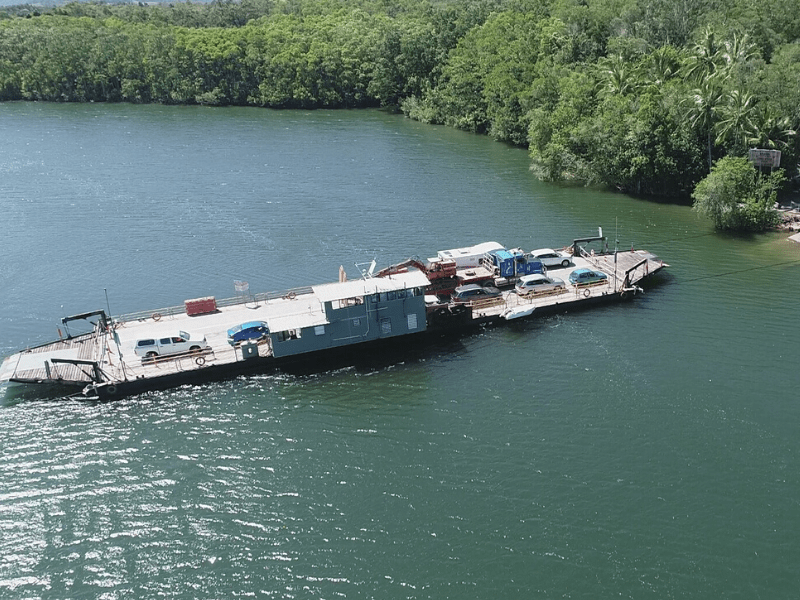 Following a competitive procurement process, Local Buy Probity was engaged to conduct the independent probity audit.  In its opinion, Local Buy Probity concluded that:
"The project was well-managed through a Project Control Group that included the Chief Executive Officer and appropriately qualified and expert Council Officers," the report read.
"The process leading up to the decision of Council on 3 December 2019 to move to the contracting phase was compliant with the regulations and well managed having regard to the circumstances at the time.
"There were complex contractual issues that still had to be resolved when the Local Government Elections were called on 22 February 2020 when the contract was put on hold and that the CEO made this decision in good faith on legal advice."
"The actions taken and processes applied throughout the entire process were consistent with the Local Government Regulations and the Local Government Act, and were conducted competently and professionally and in Council's best interests."
"The various tendering, evaluation, and selection, negotiation and contract execution environments were characterised by confidentiality, security, objectivity, independence, and fairness; and were conducted ethically, with transparency and integrity."
The Probity Audit was conducted pursuant to a Notice of Motion on 25 May 2021, in which the Council resolved to "engage a probity auditor through the Audit Committee Chair, to investigate the contract process for the Daintree Ferry Contracts including the original two ferry tender, the outright purchase of the existing ferry and the solicitation, evaluation and award of the interim ferry solution".
Responding to the findings, Douglas Shire Mayor Michael Kerr said the report gave Council and the community confidence in how staff handled the contract.
"I welcome the findings of the Probity Auditor regarding the procurement and contracting processes associated with the Daintree Ferry," he said.
"I look forward to working with the Council and the wider community to continue to deliver a sustainable transport solution that meets the needs of residents and visitors."
A copy of the Probity Audit report can be viewed here: