Jill Chism, the woman behind Port Douglas' environmental multimedia and sculpture event – Call of the Running Tide Festival – is encouraging artists and creatives from across the region to apply for a grant in this year's Regional Arts Development Fund (RADF).
The Oak Beach resident said on some occasions creative people's time wasn't valued.
"There's the classical notion that they are going to do it for love and they're not going to do it for money," she said.
"That is an erroneous idea because everybody, even if you love what you're doing, needs their skills to be valued.
"For artists and creatives to get funding means they can spend time creating work of a higher standard and in a more developed way rather than tacking it on as a side project."
This year the Douglas Shire has decided to distribute the RADF money over two streams rather than one.
Jill said splitting the money could provide an inspiration for an artist or creative who was previously unaware of RADF.
"It means while creatives might, in the first round, be commencing new concepts or projects and by the second round they might be better prepared to apply for funding to actually produce conceptually developed work."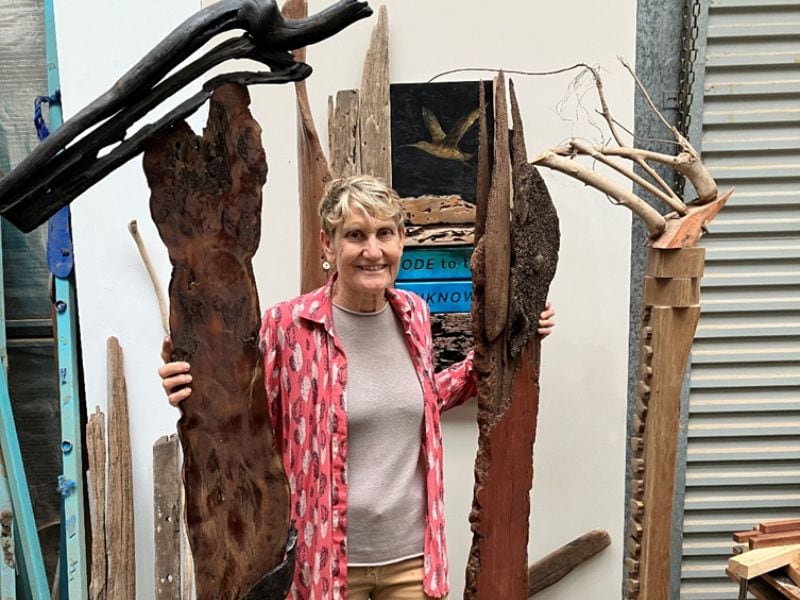 RADF is open to a range of people including artists, writers, drama groups and even historical organisations.
Jacqueline Joosen used her $5000 grant to host an exhibition at the Port Douglas Community Hall last year.
The abstract artist spent the money on lighting, display boards and signage.
"The exhibition would have looked less polished (without the funding) because I had the whole hall to use and a lot of paintings to hang," she said.
"I had a lot of people come to my exhibition and because of that, with people getting to know my work, I am now going to Melbourne's Affordable Art Fair."
Stream One of RADF opened on August 1.
For more information head Regional Arts Development Fund web page.